Protect Your Oral Health!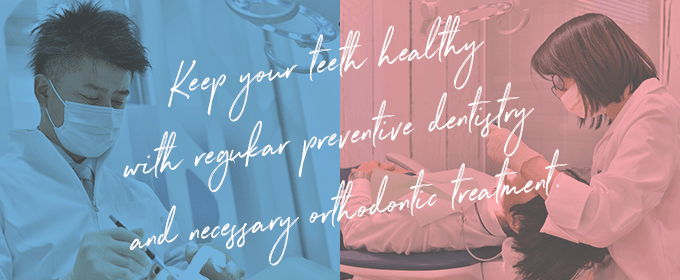 At California Orthodontics, a certi?ed Orthodontist and an attending Orthodontist will treat you using international standards, as well as giving you all the necessary preventive therapy.
The5Points of California
Orthodontics Sangenjaya
We always give honest explanations of the treatment needed.

We promise to give you a complete diagnosis and accurate explan ation before start treatment
Our treatment is always performed according to international standards.
We are equipped with latest, up-to-date technology.
We offer preventive and pediatric dentistry from a female dentist.
We are conveniently located.

Our clinic is on the third ?oor in a clean, newly-constructed building, only a 3-minute walk from Sangenjaya Station.
Message from the Hospital Director
Hi, my name is Toyohisa Kusakabe D.D.S., Ph.D.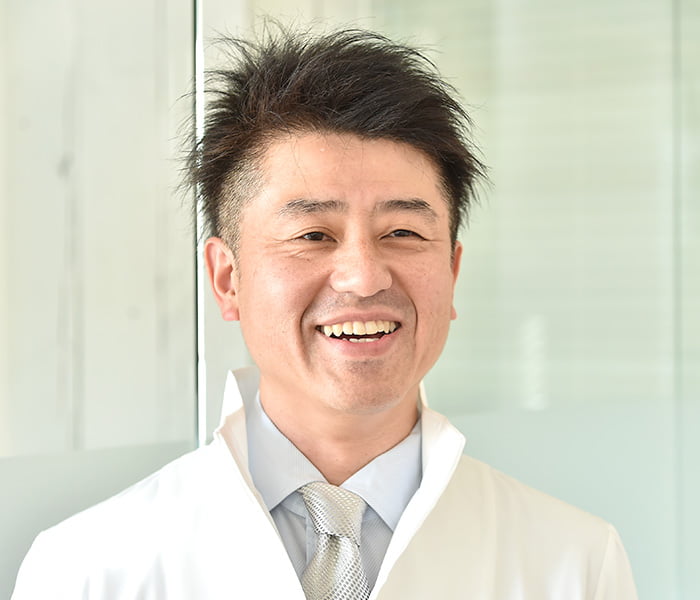 I was born and raised in the Setagaya area. I recently moved back to the Setagaya area after studying and working at Hokkaido University for 27 years, as well as working at University of California Los Angeles for two years. I finally decided to open my dental clinic here because I wanted to repay the Setagaya neighborhood with the skills I learned while I was at Hokkaido University and studying overseas.

Many people feel afraid of dental treatment or might have questions. I will try to calm your worries and concerns you might have. When you come to my clinic, please feel free to ask as many questions as you need.We provide free orthodontic consultation, anytime.

We'll always give you a big welcome, no matter what kind of treatment you need. Whether it's orthodontic treatment, preventive dentistry, pediatric dentistry, or tooth whitening, we'll always be happy to have you as our patient.

And, from my heart, We'll always treated you just as we'd treat our own family!
Biographical Introduction
1987年
Graduated Hibiya High School, Tokyo.
Entered Hokkaido University school of Dentistry, Hokkaido.
1993年
Resident at Hokkaido University Hospital.
1994年
Enrolled in Graduate School at Hokkaido University.
1998年
Received a PhD in Dentistry from Hokkaido University.
Part-time professor at Hokkaido University Hospital.
1999年
Assistant professor at Hokkaido University Hospital.
2001-2002年
Visiting professor at University of California Los Angeles. Sponsored by The Japanese Ministry of Education, Culture, Sports, Science and Technology.
2012年
Sub-chief of Orthodontic Department.
2014年
Visiting professor at Hokkaido University.
Message from Assistant Director
Hi, my name is Rei Kusakabe D.D.S., Ph.D.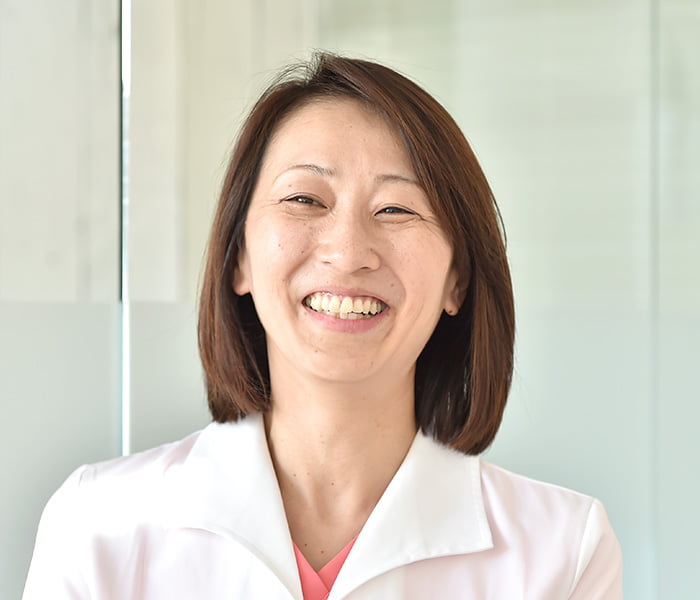 My specialties are Pediatric and Preventive Dentistry and tooth whitening. I treat all patients with tender care because I know the fear patients, especially children, can have visiting the dentist. I myself have two young children, so I know the importance of treating children specially.

Unless the treatment needed is urgent, I will make sure the children are comfortable in our clinic before I treat them. After they have settled in, I'll first explain what we have to do, and why we should do it. Sometimes it takes more time this way, but I believe it is very important.

Not only while I'm treating children, but also when I'm performing tooth whitening and cleaning, I'll treat you from a woman's perspective. I'll offer a relaxed and comfortable atmosphere.

I'm looking forward to seeing you!
Biographical Introduction
1987年
Graduated Asahigaoka High School, Aichi.
Entered Aichi Gakuin University, School of Dentistry.
1994
Aichi Gakuin University, majoring in Oral Anatomy.
1996
Assistant professor at Aichi Gakuin University, School of Denti.
2002
Received PhD in Dentistry from Aichi Gakuin University.Lecturer at Aichi Gakuin University.Lecturer at Aichi-Prefecture Dental Hygienist School.
2003-2004
Resident researcher at University of California Los Angeles.
2002
Part-time professor of Aichi Gakuin University.
Office information
| | |
| --- | --- |
| Name | California Orthodontics Sangenjaya |
| Dr | Toyohisa KUSAKABE D.D.S., Ph.D. |
| Address | Lifer bldg.3F, Taishido 2-19-5,Setagaya-ku,154-0004 JAPAN |
| Telephone No | 03-5787-8107 |
| Service | Orthodontics, Preventive Dentistry, Whitening and Pedeatric Dentistry |